From peaceful evenings on a quiet lake, to the excitement and sounds of our annual regatta! Lake Heritage, located in Gettysburg, PA becomes your home and your favorite vacation spot. Cradled in the Susquehanna Valley in South Central Pennsylvania. A community of friends and families working together for the common good.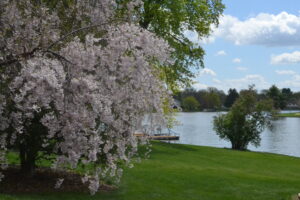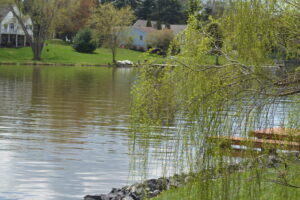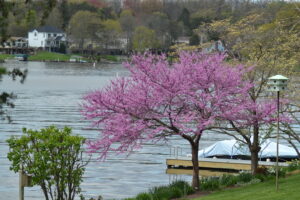 photos by Pete Vogel
A Quiet, Friendly Community
There are so many things to tell someone interested in the Lake Heritage community. Originally founded in 1965, it was chartered as a non-profit corporation under the PA Uniform Code for Planned Communities. Lake Heritage is self-governed by nine elected board members supported by a community manager and staff. It is approximately 750 acres in size with a 154-acre lake, 252 waterfront homesites, and 600 additional home sites with lake access privileges.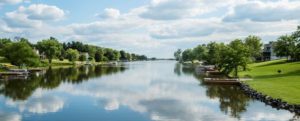 Photo by Lake Heritage member, Bill Sherman
Location
Located in historic Gettysburg, Pennsylvania, minutes from the Visitor Center at Gettysburg National Military Park, Lake Heritage spans three Pennsylvania townships Mt Joy, Straban, and Mt. Pleasant. It is centrally located in Adams County.
Residents of All Ages
Our Community is made up of residents of all ages, from young families with children to the recently retired families who enjoy our variety of clubs and activities.
Lake Heritage is a quiet, access-controlled community with one entrance staffed by Safety & Security personnel. Measures are in place to identify who enters our community. Members/residents are issued stickers to facilitate entry into our community. Prior to entering, guests are required to provide our staff with information specific to who they are visiting, or access is denied.
Life on the Lake
All lake residents have access to the lake. Having a lakefront property assures access but there are various ramps located in common areas from which boats, canoes, or kayaks may be launched.
Schools
Our children attend either the Gettysburg or Littlestown School Districts depending on their township. Some attend private and parochial schools.
Subscribe to South Central Alert

Contact the webmaster.