Walking Trails and Much More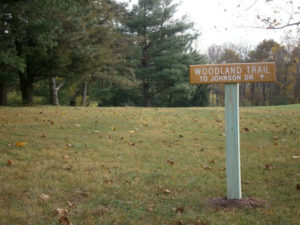 For avid walkers, the Lake Heritage community has the Pleasanton and Johnson Avenue walking trails, which are the result of a grassroots volunteer movement. In addition, we have miles of roads through quiet clusters of homes that walkers enjoy, too.
Joggers and power walkers make their appearance in all but the most inclement weather. Our gentle hills (some not as gentle as others) push the athletes to exert themselves to the fullest extent.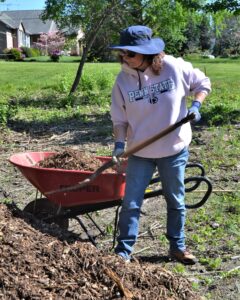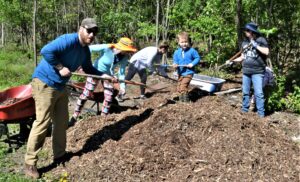 Members of Lake Heritage Community mulching and laying out the newest trail close to Shady Grove.  The trail opened May 2021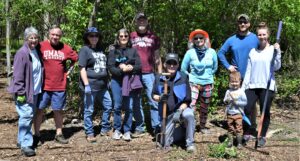 Basketball, Shuffleboard, and Baseball
The basketball and shuffleboard courts can be found right next to the Community Center and are open to all residents. Shuffleboard equipment can be found at the Community Center.
The newest addition to Lake Heritage's recreation resources is a baseball field.  Shouts of "Play Ball!" can be heard throughout the spring and summer months on this Field of Dreams.